How to Get Started as a First Time Home Buyer?
If you want to become a first time home buyer in Hawaii, we want to help you. Purchasing your first home is very exciting. Not only do you finally get to break free from rent and landlords, but you also get to learn a lot about investing and building equity.
With all the excitement of buying your first home in Hawaii, there are a few steps you need to take to ensure you pick the right place for you and your family. First, you want to consider the area you are moving to in Hawaii. Is the market going up? What neighborhood would you like to move to? If you have kids, how are the schools rated? etc.
Once you know the location you want to move to, the square footage of the home and lot, as well as how many bath and bedrooms you'd like, you need to consider the loans and lenders available to you.
To know the best loan or lender for you, you need to have an understanding of the different loan options available.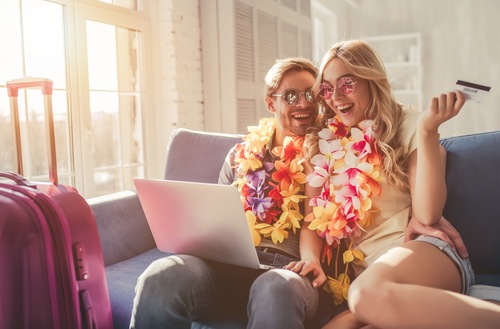 First Time Home Buyer Grants In Hawaii
First time home buyers in Hawaii have a lot of financial options when deciding to purchase. Depending on your credit, financial history, and military background, you may pay as low as 5, 3 or even 0% down! This is why knowing the programs available to you as a Hawaiian resident or native Hawaiian is very important.
If you are a military veteran or active duty service member, a VA loan will most likely be the best option available to you. If you're not a vet than a conventional loan can be used to buy your first home with as little as 3% down. Have bad credit? Then the FHA has you covered.
No matter where you are in life, if you need down payment assistance as a first time home buyer in Hawaii, there really is a program for you.
Hawaii Mortgage Credit Certificate
The MCC or Mortgage Credit Certificate is a first time home buyer federal tax credit offered by the IRS which reduces the amount of federal taxes owed by you as the homeowner. The Mortgage Credit Certificate offered through the Hawaii Housing Finance & Development Corporation by the IRS is a great tax incentive for those who qualify.
As with all home loans, there are requirements to qualify for the MCC. Furthermore, the MCC is only offered through participating lenders.
First Time Home Buyer Hawaii Requirements
The requirements to qualify for first time home buyer assistance will vary from loan to lender. Conventional loans require the purchase of private mortgage insurance if paying a down payment less than 20%, VA loans require a minimum time in service, FHA loans require a minimum FICO score of 500, and to qualify for USDA loans, your debt to income ratio must not exceed 50%.
Each loan type has different requirements and every lender has their own qualifications as well. To find out more about loan options available to you and how to qualify, give us a call today at (808) 650-5956 or apply for a quote online.
Fill out the form below to see what you can afford to buy