What Are FHA loans?
 The Federal Housing Administration (FHA), is an agency of the federal government that ensures private loans made by lenders for new home purchases, rate/term refinancing, and cash out refinances.
Are FHA Loans Available to Certain People?
 NO, unlike VA loans which are government loans only available to eligible veterans,  FHA loans are government loans available to anyone who qualifies.  However, similar to a VA loan FHA loans differ from the Hawaii conventional loan options in that are available in the market today.
How Are FHA Loans Different Than Conventional Loans?
The best way to sum it up is buying power.  Because FHA loans require you to pay mortgage insurance they allow you to borrow more towards the equity of your home than conventional loans allow.   For example, conventional loans only allow you to borrow 80% of the homes appraised value whether you are buying a home, consolidating debt, or just simply trying to refinance to a lower rate.  No matter the circumstance you are capped at borrowing 80% of the home's value.  Let's take a look at your borrowing limits on the three most commonly used FHA loan products
FHA Home Purchase
FHA allows you to borrow up to 97% of the purchase price.   This means you would only have to put down 3% compared to the 20% that a conventional loan would require
FHA Cash-Out Refinance
FHA will allow you to borrow up to 90% of the purchase price.  Depending on your credit score conventional loans will let you borrower between 70% – 80%
FHA Streamline
If you currently have an FHA loan that you are eligible to do an FHA streamline.  This program does not require an appraisal.  No matter what the market value is, FHA will always allow you to refinance into another FHA loan.  Conventional rate and term refinances will still only allow you to borrow up to 80% of the appraised value.
There are many advantages to using an FHA loan program to accomplish our home mortgage needs.  Give us a call today and let's see which option best meets your needs.
Why Use a Hawaii FHA Loan?
Hawaii FHA loans have lower down payment requirements and fewer credit guidelines. Since these mortgages are insured, lenders are more likely to approve borrowers since there is a lower risk. About 1 in every 2 home loans are FHA home loans and it is a great option for those who do not have a lot of savings but can afford a monthly mortgage.
The easiest way to understand an FHA loan is that the Federal Housing Administration will look further than most lenders into the reasons for why your credit is the way it is. They will also see if you can qualify for a lower down payment such as 3.5% instead of 5-10% or the typical 20%.
Banks love these loans because it means that if you default on your mortgage, they aren't completely out since the Federal Housing Administration insures the loan. Hawaii FHA loans also help protect you as a buyer. The way FHA helps protect you is by requiring the home you are approved to be move-in ready without any major repairs. This also helps protect them from having large sums to pay to the bank if you default on your loan and there are major issues with the home.
The biggest distinction to know is that an FHA loan is not a loan at all. FHA is merely ensuring your loan.
The best time to take advantage of a cash-out refinance is when you have credit card debt or other consumer debt at a much higher interest rate than your homes first mortgage and you qualify for a lower interest rate on your mortgage. In this case, rolling that debt into the mortgage will likely not affect your payments and you'll have paid off your consumer debts.
When taking advantage of debt consolidation through a cash-out refinance, you also help your credit score over time by consolidating your debt.
Hawaii FHA Loan Limits and Requirements
One of the limits for Hawaii FHA loans is the down payment you will be required to pay. If your FICO credit score is between 500-579, you will be required to pay a 10% down payment. For 580+ you're only looking at paying 3.5%. This is a major advantage of an FHA backed loan in Hawaii.
Other requirements to consider: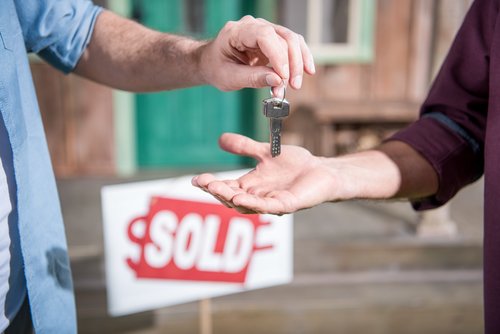 If you have had a bankruptcy, you will be required to have at least 2 years elapsed prior to qualifying for an FHA loan in Hawaii.
If you have had a short sale or a foreclosure, 3 years will need to have elapsed in order to qualify.
Your debt to income ratio is another qualification for getting your loan insured by the FHA. Your debt including car loans, child support, student loans, etc., cannot exceed 43%.
You must have employment history over the past 2 years in the same industry and field.
Documentation is another requirement for getting approved. Example documents you must provide include but are not limited to, W2's, bank statements, retirement account information, drivers license, social security card, etc.
Similar to a Hawaii VA Loan, FHA loans require the home to be in a certain condition. The reason for this is that the Federal Housing Administration wants to make sure that if you default on your loan, they can liquidate the property.
FHA loans in Hawaii offer many advantages to Hawaii residents when purchasing a new home or refinancing. Though there are a lot of advantages, there are also a lot of requirements when getting insured through the FHA. For a full list of requirements and to see if you qualify for a Hawaii FHA Loan, contact us at (808) 650-5956 today!
Fill out the form below to see what you can afford to buy