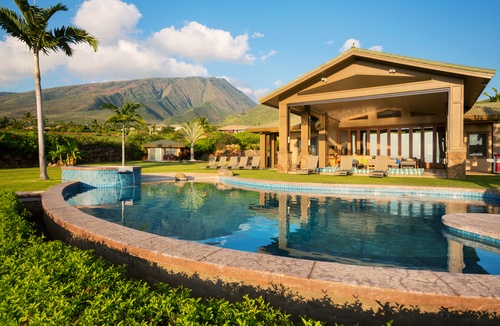 Are you a Hawaiian resident looking to purchase a new home? Or maybe you're looking to relocate to Hawaii, and want to know what loan options are available?
At Home Loan Hawaii we provide the best home loan options available in Oahu and the surrounding islands. If this is your first purchase, second or even third home, we have an option available for you.
We work with the best lenders in the state of Hawaii to help you find the home of your dreams and get approved for financing that meets your needs.
Some of our provided loan options include:
VA Home Loans
FHA Home Loans
First Time Home Buyer Financing
Gift Of Equity Purchase Loan
Conventional Home Loan
Home Refinancing
What Type Of Home Loan Is Best For You?
Conventional Home Loan Hawaii:
Conventional or traditional home loans typically require a 5-10% down payment towards your home. However, anything less than a 20% down payment would require the purchase of Private Mortgage Insurance when you get a conventional home loan.
To qualify for a conventional home loan, you must meet certain requirements set out by the lender. With most lenders, we can help you get approved for as little as 3% if you qualify with the purchase of PMI.
FHA Home Loans
If you have challenges qualifying for a conventional home loan due to credit impairment, an FHA loan is a great option.
FHA loans are loans backed by the Federal Housing Administration. Lenders like these loans because if you default on your debt they have insurance on the principal of your loan.
VA Loans
If you've served or you are currently serving in the United States Military, a VA backed loan can help you purchase or refinance your home.
The Veterans Affairs offers these loans to help our military vets get the best financing on homes at the lowest rates. With a Hawaii VA Loan, you do not have to pay the traditional 20% down payment as you do with a conventional loan.
VA loans are great loan options for military members and also come with a lot of requirements.
If you qualify for a VA loan, you will not have to pay a down payment and will not be required to purchase PMI either.
To find out more about your eligibility, contact us today!
First Time Home Buyer Hawaii
If you're looking to purchase your first home in Hawaii, the state has some great benefits available.
No matter what your FICO score is or the amount of cash you have available for a down payment, we can help you.
Contact us to learn more about first time home buyer grants.
Gift Of Equity Loan
Is there a family member that you want to sell your home to? With a gift of equity purchase, you can gift your family member up to 20% of your owned equity in your home. The remaining 80% of the home's value can then be fully financed by your family member. This is a great option for anyone selling directly to a family member and does not require the involvement of a realtor.
Home Refinancing
Have you purchased a home in the past few years and want to lower your interest rates?
Home refinancing is available through different programs including FHA, conventional and VA loans.
No matter what your current situation is or desired home needs, we can help you! To find out more about refinancing your home or purchasing a new home, call us today for a free consultation.